If you're tired of your bathroom and want to add a wow-factor to your shower room, this is the right blog post for you. We've highlighted some tested and tried tips to elevate your bathroom feel. All of these tips are fully feasible and can go a long way toward increasing your bathroom's ambiance. Let's check them out below: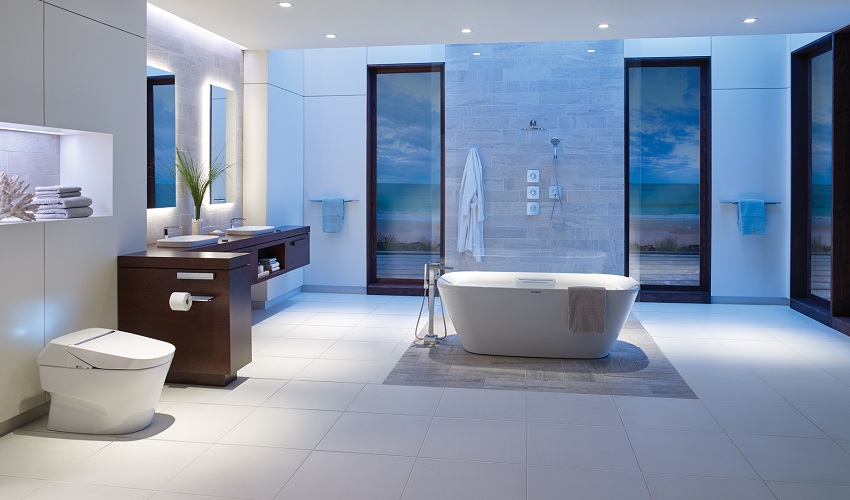 Consider changing all the sanitary ware
If it's been a very long time since you last changed your bathroom sanitary hardware, there's no time like the present to do it again. Whatever you purchase, make sure it matches your interior and bathroom. Don't finalize things in a haste; instead, you should give it some time to pick the right products.
Bathroom flooring
Pay special attention to your bathroom flooring. If you think they'll get all-fine after a cleaning, there's no point in investing in new bathroom flooring. You can choose laminate, hardwood, porcelain tiles, and more, depending on your budget and interior. Your renovation contractor may also guide you if you're having trouble finalizing any.
Be creative
You can add a wow-factor to your shower room by trying out new things that pop up in your mind.   You can create your own wallpaper to stand out from others. You can bring in anything you think can increase your bathroom feel.
If you're lacking inspirations, you can use internet to go through different home blogs and websites. Google ''How to improve your bathroom'' and you'll get the results. Our mind works better when it sees similar things. So, keep searching until something really interesting pops up in your mind.
How you look at this blog post? Please feel free and don't hesitate to let us know your valuable feedback in the comment box below.