Is your garden looking bland and you're on the lookout for the best ways to boost your backyard ambiance? This is the right time to add beauty to your garden. If your garden fencing seems a little messy and is in need of painting or repairing, you need to do something before it's too late. Ignoring the issue can affect your garden space to an extent. You don't always need a landscape designer to deck your backyard. There're a plenty of things you can do without spending much. Let's go through them below: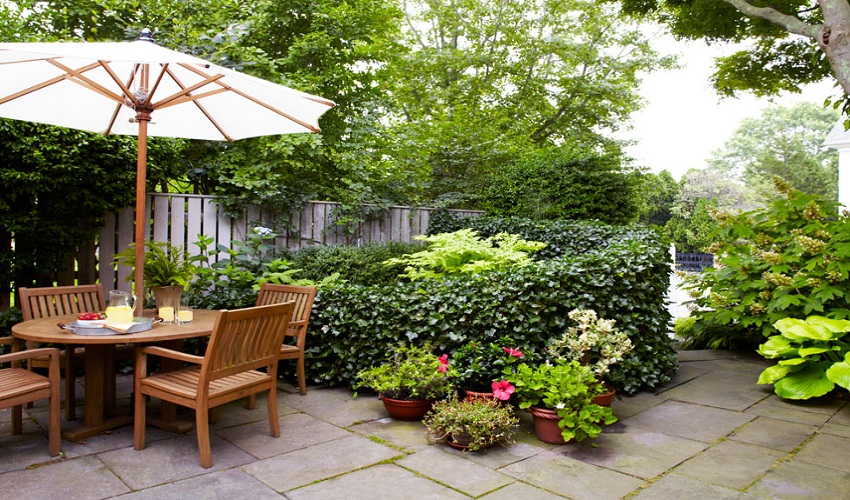 Furniture that match your garden
If you have old furniture and you're thinking to bring them into use, there's no time like the present to come up with something really interesting. A new coat of color will be enough to make them all-new. You can achieve a refreshing look by doing some simple things.
Enhance a bench with intriguing colors
Maintain a joyful feeling even in the dark corner with matching plants and bright cushions. You can also give your bench a new coat of color to add a real charm to your garden.
A sophisticated bird feeder
Doing simple things in style can often do wonders. Creating a bird feeder will not only feed birds, it will also help give your garden a more natural feel. The way you design your bird feeder is very crucial as a lackluster design can spoil your idea.
Enhance the ambiance with a mini vegetable garden
If you don't have enough space to grow a life-sized veggie patch, you can create a mini one by playing with your fantasy.
How you look at these garden ideas and tips? Want to add your own personal experiences? Please feel free to let us know your valuable feedback, in the comment section below.