A perfect kitchen is one that is appealing and functional at the same time. But even if you think you have the ideal kitchen now, over time, it will start failing in one or both areas.
It is in these instances that you should consider having this room completely renovated.
When, exactly, should you invest in a full kitchen renovation? If you see or experience one or more of these signs in this space, then it's time to consider embarking on this project:
1. The current layout isn't working for you anymore
The kitchen is always one of the busiest areas in a home. As such, space is something that it should never lack.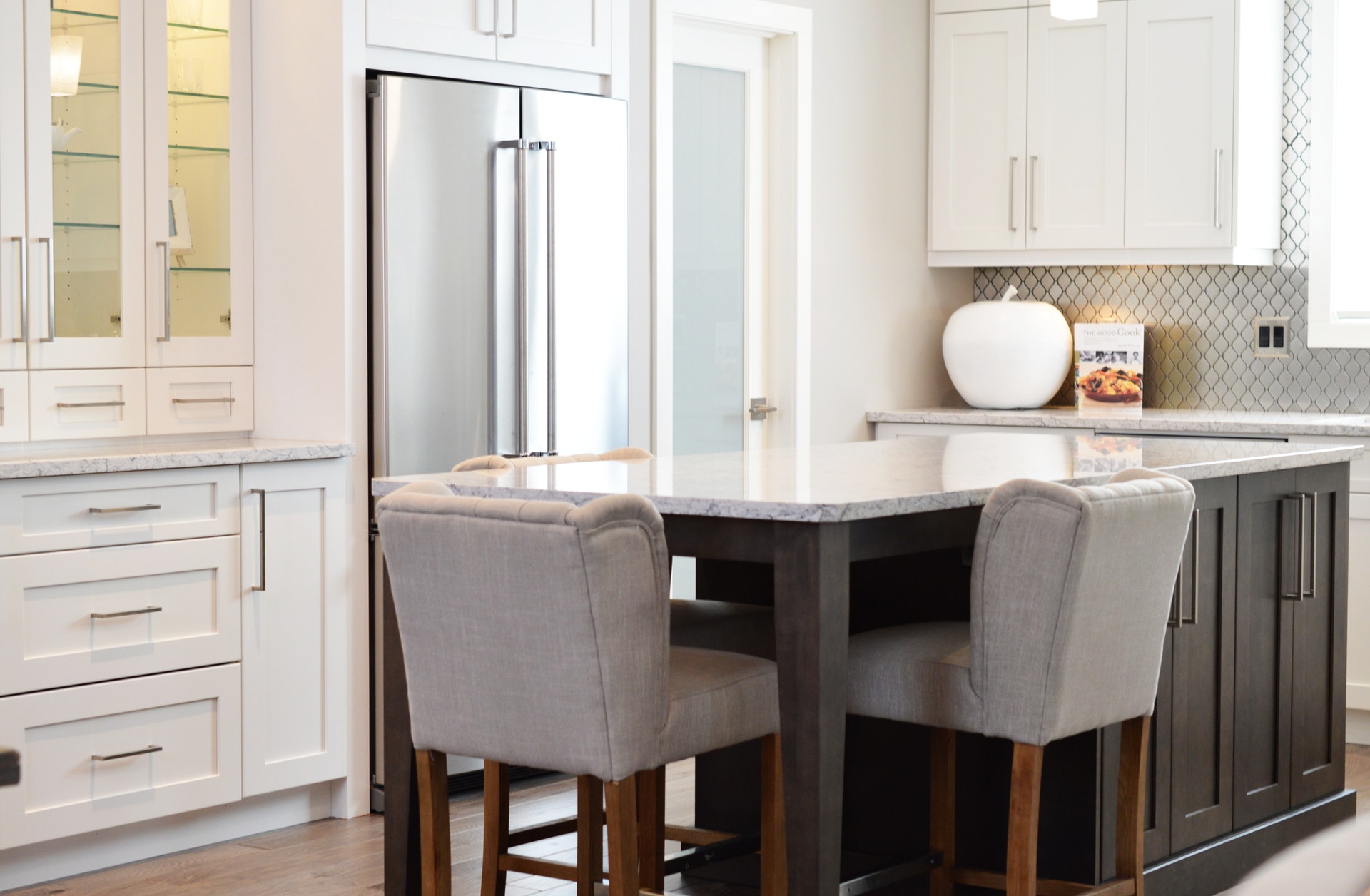 But if you often find the lanes of traffic obstructed and you or other people keep bumping into the furniture, the appliances and even each other, it's time for a redesign.
Even if your cooking area was designed following the popular kitchen work triangle concept, there will be instances wherein this would suddenly become unsatisfactory. If there isn't enough space or the triangle is not clear among the three points, then functionality and efficiency of your kitchen will be compromised.
As such, the layout has to be reworked.
2. The kitchen has fallen behind the times
If your home was built before the 1980s, your kitchen was probably designed for just cooking, while the dining room is a totally separate area.
Today, modern homes have formal dining rooms that are extensions of the kitchen where people can dine in every day, and even on occasions when there are visitors.
A total kitchen renovation is often needed if you want this room to be an additional eating area or your new dining room.
3. The kitchen has lost its appeal
Cabinets make up the bulk of most kitchens. If they have already lost color and luster, they will do nothing good for the overall look of your cooking space.
A full replacement of your storage systems is the only way to go if the doors are warped, the shelves are curved, the cupboards near the stove are stained with grease. In fact, if the cabinets are all beyond repair, it may be best to go for a full kitchen renovation.
In addition, the flooring and wall paint can also change. If these add to the unsightliness of your kitchen, instead of making the necessary touch-ups, you are better off investing in a complete redesign.
4. There is a lack of storage and benchtop space
Prep work and cooking often require using a lot of dishes, appliances and counter space. But even if you are good at organizing, your kitchen can rapidly become cluttered if you don't have enough room for storage.
Limited counter or bench top space also makes for a crowded, untidy kitchen. This is something that you will have to deal with whenever you have to prep and cook meals. Renovating your kitchen so that you can have some extra cabinets and counters will enable you to use and enjoy the room more fully.
5. The appliances are outdated
In general, kitchen appliances are expensive. Because of this, you may choose to keep using your old appliances even if they are working poorly. You might decide to replace them only if they have broken down entirely.
However, old and outmoded appliances tend to require frequent repairs and perform poorly. What's more, they are not energy efficient. This is especially true if your electric kitchen appliances were manufactured before 2000.
But with modern appliances, you can be certain that your kitchen is a high-functioning space that makes the most of energy. Having an energy-efficient refrigerator, oven, stove and dishwasher will allow you to save a considerable amount of money on your energy bills.
Updating your appliances also means you will avoid possible accidents and injuries in your home. For instance, if you keep using an old gas stove, you run the risk of having a gas leak and a fire breaking out in your home.
Because you can save money and avoid various risks, upgrading your appliances constitutes a crucial step in remodeling your kitchen. And to get the most out of your investment, make sure they are properly integrated into your new kitchen design.
You can always ask a kitchen design and installation specialist to evaluate your home and recommend the best solution for your kitchen woes.
Additionally, if you work with such experts during the renovation, you can be certain you will have a new kitchen that will exceed your expectations regarding its functionality and appeal.
AUTHOR BIO
Toby Walker is the Director and Operations Manager of Zesta Kitchens. With over 30 years of industry experience (having previously operated Nobby Kitchens and Bunnings Warehouse Kitchen Centres), Toby's passion is providing a unique customer kitchen renovation experience, and this filters through the business to ensure a quality product with an on-time kitchen renovation.
To maintain tidy home environment, you should spend some time putting things back to their places each day.  If your office or home has a lot of trash that's plaguing your place, we recommend that you consider availing junk removal San Diego services to keep your place well organized and neat.
Social Links:
Player
Youracclaim
Knoji
Redbubble
Academia
Gab
Hatena
Lonelyplanet
Ultimate-Guitar
Musescore